11th International Conference on Biodiversity Research has concluded successfully
We are happy to announce that 11th International Conference on Biodiversity Research has been concluded successfully. It was hosted by Daugavpils University and organized by the Institute of Life Sciences and Technologies of Daugavpils University as part of the LIFE FOR SPECIES project. The conference took place in a hybrid format, offering the opportunity to attend it both in person and virtually via Zoom platform. In total, the conference gathered more than 180 participants, 14 of which participated in person, but an impressive number of visitors also participated remotely.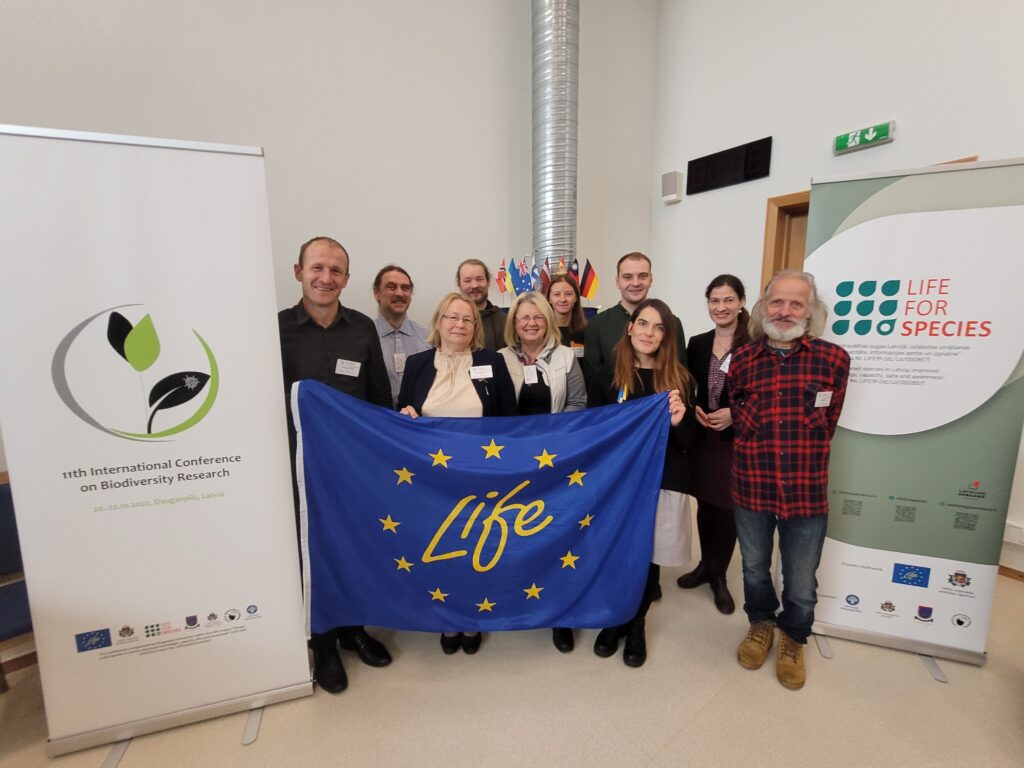 17 countries were represented at the conference with posters and reports: Latvia, Lithuania, Estonia, Finland, Germany, Australia, Canada, Ukraine, Czech Republic, Norway, Spain, Portugal, India, Philippines, Taiwan, Kazakhstan, Uzbekistan.
The conference was opened on October 20 by Arvīds Barševskis, vice-rector of sciences (Daugavpils University), and the head of the UNESCO Department for Sustainable Development of Education - Professor Charles Hopkins also greeted the attendees with a video address. After the opening remarks, the conference continued with a plenary session, in which internationally renowned researchers and experts in their field participated with reports - William F. Laurance - College of Science and Engineering, James Cook University, (Australia); Rolands Ratfelders - Association "Green Freedom" (Latvia); Nicole Fenton – Associate Professor and Director of the Forest Research Institute at the University of Québec en Abitibi-Témiscamingue (Canada); as well as Thomas von Rintelen - Berlin Nature Museum, Institute for Evolutionary and Biodiversity Sciences (Germany).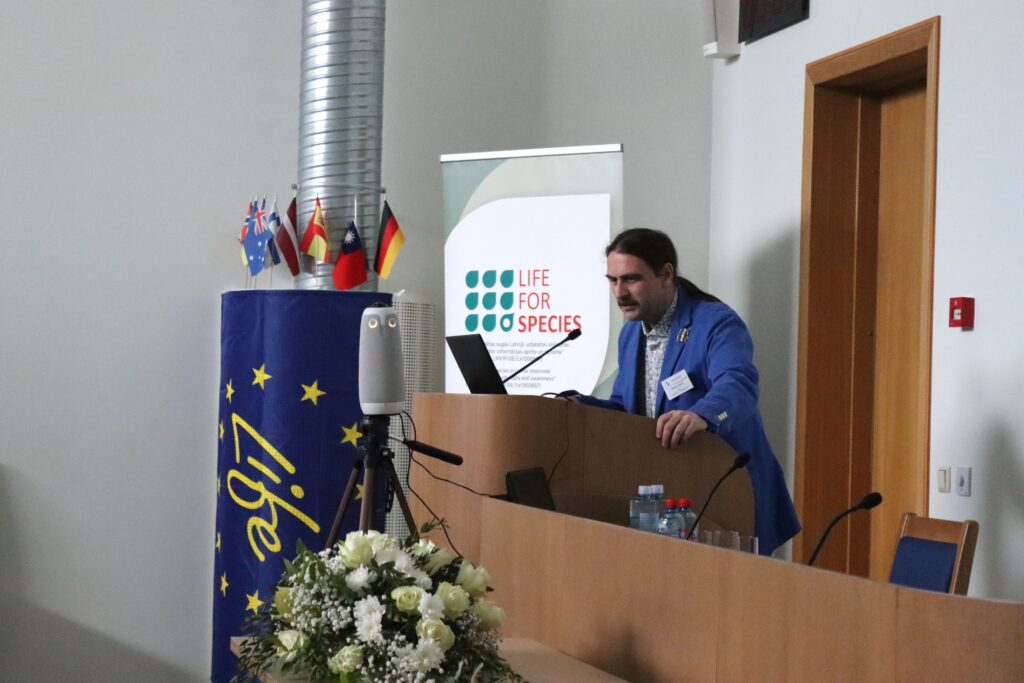 On October 21, visitors were offered to listen to any of the 62 reports in one of the 5 parallel sections on a wide variety of research topics in the field of biological diversity. Among them were also 7 reports from representatives of the LIFE for Species project:
"Red list assessment of dormice in Latvia: four species, four different IUCN categories of threat" - Pilāts Valdis;
"LIFE FOR SPECIES project: First ever extinction risk assessment of Latvian invertebrates" - Telnov Dmitry;
"How rare are rare species? Examples of cardamine flexuosa and veronica montana" - Auniņa Liene;
"Preliminary assessments of Latvian amphibian and reptile conservation states based on IUCN criteria" - Čeirāns Andris;
"The Latvian Red List of dragonflies odonata: preliminary results" - Kalniņš Mārtiņš, Pīpkalēja Zane;
"New insight into and obscure species Rosa cieselskii Bolcki in Latvia" - Evarts-Bunders Pēteris, Evarte-Bundere Gunta, Bojāre Aiva;
"Contribution by the LIFE for Species project to the protection of threatened species in Latvia" - Cekstere Gunta, Dmitry Telnov, Dzenis Jēkabs;
More information about the conference and its program is available here. Anyone interested can download the conference abstract book and get acquainted with the report summaries here. A collection of conference scientific articles is also under preparation.
We thank everyone for their participation and we wish you inspiration and success in the study of biological diversity, and we look forward to seeing you at future events!
The conference was organized by Daugavpils University within the LIFE project "Endangered species in Latvia: improved knowledge, capacity, data and awareness" (LIFE FOR SPECIES, project No. LIFE19GIE/LV/000857).