Species of the month - orange polypore
With the autumn weather, more and more fungi can be found in the forests. Among chanterelles, boletes and other edible mushrooms, on the old deciduous trees you can also see the orange polypore Hapalopilus croceus - a rare, bright orange fungi.
The orange polypore inhabits dead oak wood in places where old oaks are found: in alleys, deciduous forests and wooded pastures. It can even be found on laying deadwood. Semicircular, soft and meaty fruitbodies can be seen from July to September and in August they are the brightest. Later in autumn, the annual fruitbody shrinks and becomes dry.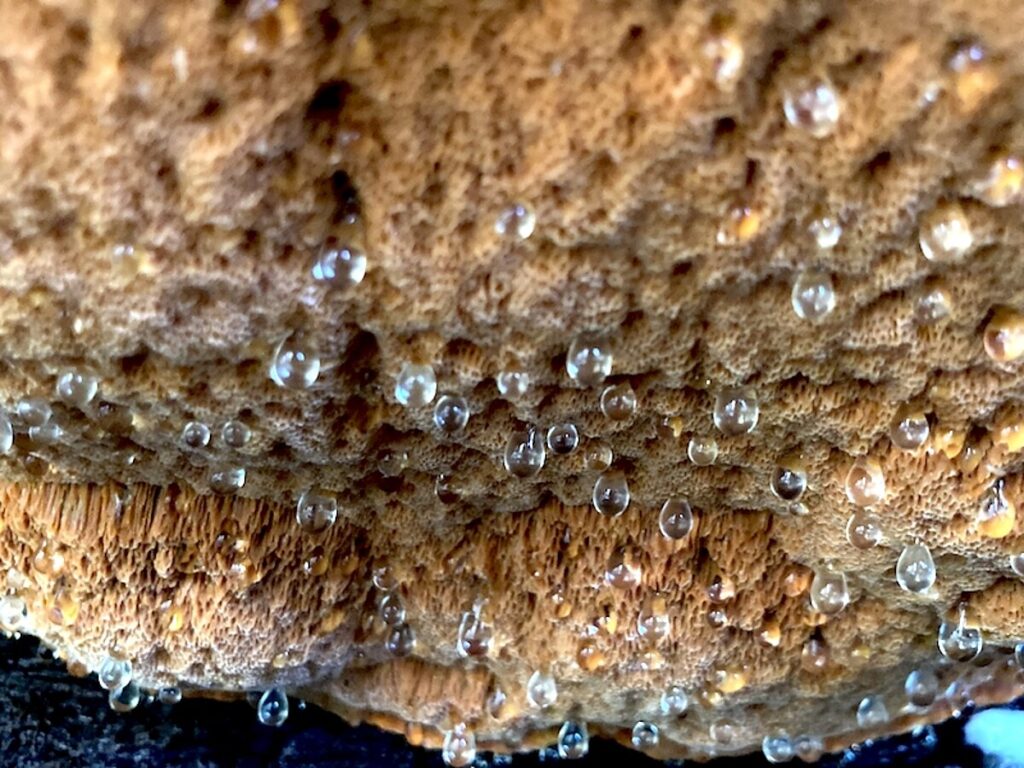 Orange polypore could be confused with the very popular bracket fungus (Laetiporus sulphureus) in Latvia, but the fruiting bodies of bracket fungus are thinner, clustered and rather yellow than bright orange.
Orange polypore is an endangered species in Europe, it is redlisted in 11 European countries. Fungi population is declining as the distribution of oak forests has declined sharply in recent centuries. In Latvia, orange polypore can be seen, for example, in Natura 2000 places, where wooded pastures are still present in the protected landscape area "Ziemeļgauja", Gauja National Park, nature reserve "Ances purvi un meži", as well as elsewhere.
The Project "Threatened species in Latvia: improved knowledge, capacity, data and awareness" LIFE19 GIE/LV/000857 LIFE FOR SPECIES is implemented with the financial support of the LIFE Programme of the European Union and Latvian State Regional Development Agency. This publication reflects only authors' view. Neither CINEA (European Climate, Infrastructure and Environment Executive Agency) nor European Commission are responsible of any use that may be made, or the information contained therein.